Read all the latest South Beach Regeneration Project News and Updates.

Phase 1 – Our Place funding
Our Place is an exciting place-based initiative from the Big Lottery Fund in Scotland. It aims to empower local people and groups to bring about a massive and lasting positive difference to their neighbourhood. Our Place will work with and fund activities in the Ardrossan (Central and North East) in North Ayrshire.
Our Place aims to build on the strengths that already exist in these neighbourhoods by bringing together local talent and energy, connecting individuals, groups and organisations and increasing the confidence of people to take positive action.
Our Place will fund activities that will achieve all of the following outcomes:
Communities have more influence on decisions taken locally
Communities have more sustainable services and facilities that reflect their local priorities
People say their community is a better place to live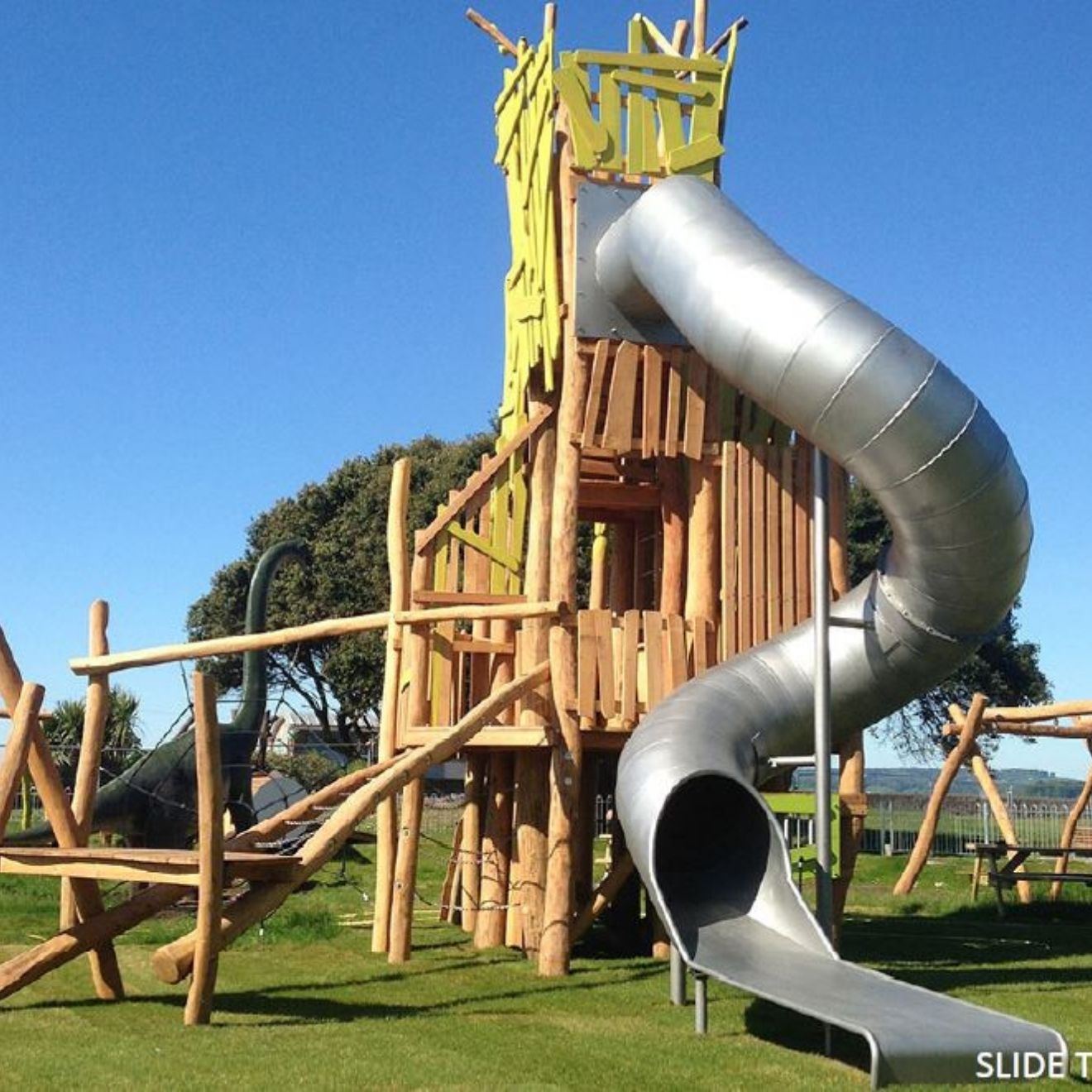 Encouraging local residents to become part of the trust so as to solidify investment in local decision-making.

Phase 2 – Lottery Funding
The Ardrossan Community Association, who made the Stage 1 application, has since been replaced by the Ardrossan Community Development Trust (ACDT), in relation to progressing the Playpark Project.
ACDT were incorporated in July 2019 with the assistance of the Our Place programme, which was coming to an end. The Trust were established to succeed the Our Place programme and continue with community development within Ardrossan, including the completion of the proposed Playpark for the Town.
Currently the Trust has in excess of 250 members and includes members from other community organisations within the Town, including Ardrossan Community Association, Ardrossan Castle Heritage Society, Three Towns Growers, Whitlees Community Centre, Ardrossan Community Sports Hub, Ardrossan Music Experience and Capall Dorcha Theatre Company, all organisations that were developed and supported as part of the Our Place programme.
ACDT Funding Developments
Since incorporation ACDT have secured office space within the Frank Sweeney Centre for Enterprise – with staffed reception desk where people can drop in and managed by Cunninghame Housing Association.
We bank with a local Credit Union and have succesfully raised £25k for community engagement through the Local Authorities Community Interest Fund(CIF). The pandemic has made it difficult to engage in person and as such we have commissioned a new website with the key purpose of engaging digitally, producing polls, and keeping residents informed on all projects happening within Ardrossan by linking with other partner organisations developing in the Town including North Ayrshire Council (New school campus & landside harbour developments & Ayrshire Growth Deal), Peelport (new ferry terminal),& Sustrans, with whom we are in partnership with along with North Ayrshire Council, to engage with community and deliver the Ardrossan Connections project within the Town.
The Trust are also looking to further develop the South Beach promenade for the benefit of residents, visitors and business alike. The proposed Playpark will be Phase 1 of this 4 phase project. Phased costs and plans are available upon request.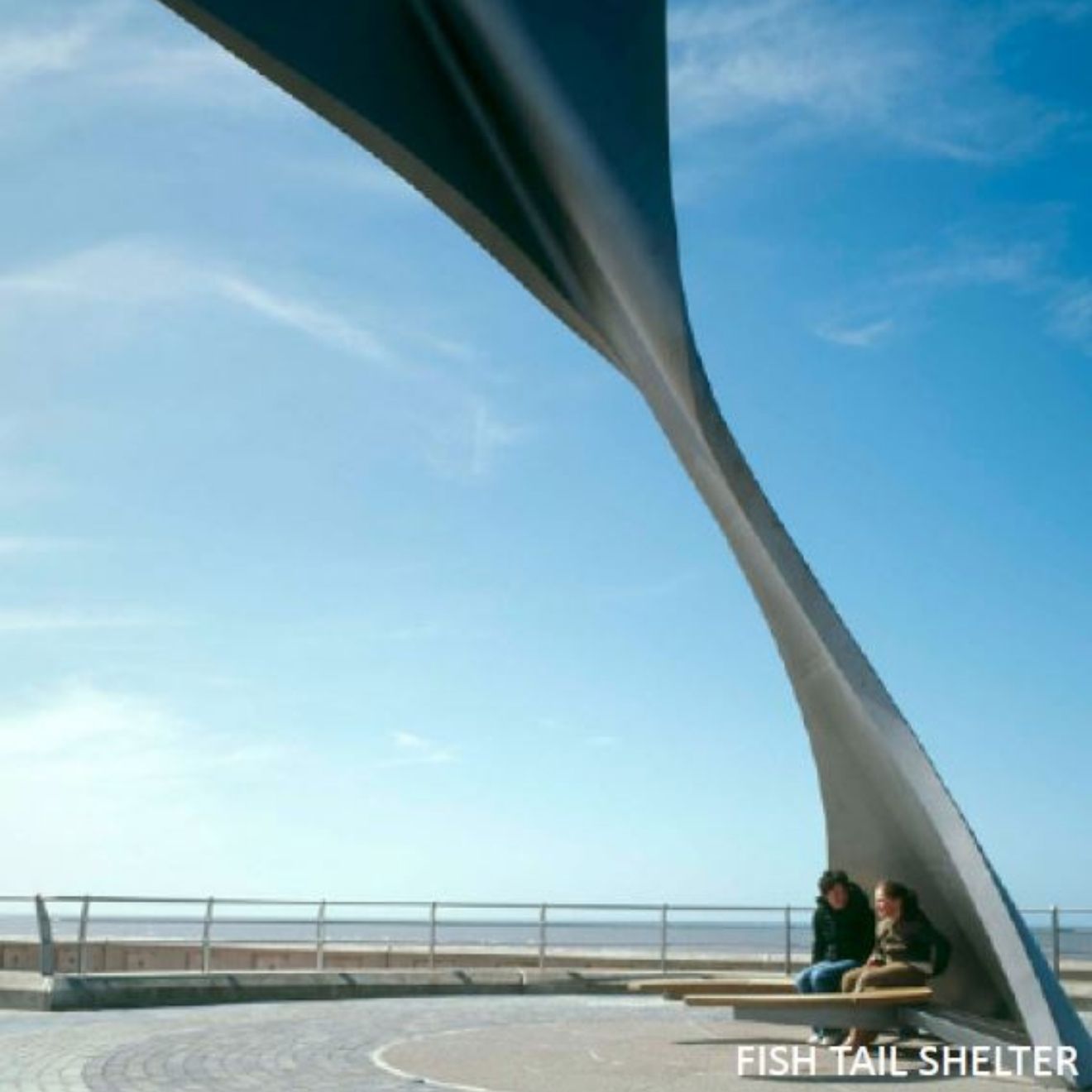 Playpark Concepts & Plans
South Beach Playpark Phases
These images highlight the development pahses and the proposed plans for the South Beach Playpark regeneration project. Each image details what type of work would be carried out within each development phase of the project.
1. Uniqueness

We propose a park that provides the people of Ardrossan with a dynamic and inclusive play facility. It is also to be a place for all the community meet and to relax. The park is unique to Ardrossan and cannot be found anywhere else. It should celebrate the people and history of the town and be an attraction for the large volume of visitors passing through the ferry port every day, so that they stop and add more to the local economy. The uniqueness will come from design input from the community and an art/landscape based approach.
2. New Path

The spine for the park is a new 2.5m wide curving path running through the exiting grass open space creating a linear play park with a number of play zones and other features set out along its length.
3. Play Zones and Features

The zones allow for clearly defined play areas within the overall play park. These can be developed all at once or separately over time. A large area of grass open space is retained for informal parking and events.
A – Wave field – a series of low linear grass mounds or ripples the create a simple attractive play landscape
B – Climbing boulders – through the consultation meeting it was noted that climbing is popular especially for young teenagers, it is also a growing adult sport. Artificial boulders can be provided in a range of sizes from mini boulders for small children to professional level climbing boulders.
C – Wind Vanes – we are keen to represent the strong ship building history of Ardrossan. One way would be to develop a series of wind vanes along the path. These could be designed, and models made by the local community. The wind vanes on poles would provide an attractive sculptural element along the path and celebrate the wind, one of the five basic elements that Ardrossan has in abundance. The wind vanes could be mixed with an informal avenue of palm trees or another sculptural tree tolerant of the salt winds.
D – Toilet block could be secured by the community as a café, meeting, exhibition or storage space.
E – Castles, feedback from a previous consultation event with local children asked that a castle theme be included. The site is overlooked by Ardrossan Castle, so we explored how to include castles without directly copying a common them in other play areas. The idea can be developed further by Peter around the idea of the miniature, scale and space, but the aim would be for the community to build models of castles from around Scotland to create a miniature castle park. These could then be cast into durable materials and some positioned on mounds similar to motte and bailey castles. The casting technique is based around using sand to create moulds, so we could investigate the possibility of making sandcastles on the beach and then casting them? The mounds would also act as viewing points to look out to sea. Changes in level on this very flat site will increase the variety and interest in the park.
F – Spinning, play centred around rotating equipment, all can be used by children with disabilities as well as those that are fully abled and one roundabout has been designed to accommodate a wheelchair. The spinning children would be complimented by spinning wind sculptures or vertical wind turbines providing power that might be a source of income for the community? The spinning area is surrounded by a small circular maze making the journey into the area a playful activity. The hedging could also provide an element of shelter to the space.
G – What's washed up on the beach – play centred around sand with an opportunity to develop the theme with the community looking at what is or might be washed in on the tide. The play area can also include sand diggers (requested through consultation), willow structures, rounded boulders, wooden features such as dugout canoes, a wrecked ship, dens and water spouts.
H – Land Art Pitch and Put – Peter has provided 18 famous land art sculptors work to base a pitch and put course on, the whole course being a useable celebration of world famous land art.
I – Container – a converted container can provide additional space for the community to use such as storage, office space, staffing to hire out golf clubs and key holder for specialist wheelchair play equipment such as a wheelchair swing. This facility can complement the Toilet block.
J – Swinging – a play space with a range of accessible swings including one with a basket, and cradle as well as a specific wheelchair swing. The basket and cradle swing work just as well for abled as well as disabled children. This area would link directly to the existing play area.
K – Existing play area – to integrate this play area into the rest f the linear play park we would propose removing the steel fence and defining the space with plating posts or mounding. This would allow a more permeable play space while it still having clearly defined boundaries.
Ardrossan Community Engagement Workshops
Day One: Tuesday 25th February 2020

On Tuesday the 25th February, WAVEparticle (Peter McCaughey and Danielle Banks) with Ardrossan Community Development Trust, invited members of the local community to participate in a workshop to talk about four green spaces in the town, the positives and negatives of developing playparks in those sites and to select one out of those sites as the priority for the ensuing project. 15 adults and one child participated in the conversation. As they entered the hall, they were invited to orient themselves on a large map spread on the floor which showed the town alongside four close up windows of the sites highlighted for potential play parks. Participants marked their homes on the map with white dots. They were also invited to look at Information displays created by Mike Hyatt which summarised some initial positives and negatives and illustrated what could be developed with collected examples of diverse playparks developed elsewhere.
After initial informal conversations, Peter led the group in a round circle conversation where each member of the community introduced themselves, gave their purpose for attending and gave some thoughts about the project. These thoughts were generally then discussed as a group. After each person had given their contribution, a vote was taken using gold stars to mark the chosen site. Participants were given the option to have two stars and mark two sites. Every participant marked the site on South Beach and one participant asked for a second gold star to mark the Castle Hill site.
Below are summarised points that were covered:
• Importance of the playpark being for both visitors and locals
• Visitors already do sometimes walk along south beach which was seen as a positive
• Importance of safe and social outdoor family space, especially for single mums who can be quite isolated in the community
• An example of shipping containers being converted to homes for homeless received positive response. Creative approaches for social inclusion was seen as of huge importance to theparticipants.
• Ideas about heritage images as murals. Wanting young people to be involved in creating these murals.
• Some issues happening with vandalisation and graffiti in Ardrossan but not at South Beach which was one positive for the site. The library is moving from the main street to the gap site (in the same area as the new school.) Worry that this creates even fewer destinations in the main area for residents.
• A request for a cocktail bar on the beach (a joke but also reveals something and from one of the younger contributors)
• The young boy who participated suggested football, liked the splash pad example from Mike Hyatt's boards and the tall structure with the metal slide.
• There is worry about the road (width and suitability) adjacent to Glasgow Street where the new school will be and also parking related to the school.
• At Castle Hill there needs to be more reason to climb the hill. However there is already a project in progress to create a heritage hub on the hill.
• The telescope example was highlighted as ideal for the Castle Hill site.
• A few participants agreed that it would be great to have smaller projects at all four sites that that stylistically and creatively linked them to the main site.
• There was a rickshaws idea for older people to more easily travel along the coast between the towns with power assisted rickshaws with extra seating. (They'd need to be stored somewhere near the coast).
• A point was made about children walking to or families travelling to the park that was further away being preferable as it was more of an activity than just going to the park over the road. Families would rather spend time in the nicer site than a local site.
• The importance of seeing the islands and the views.
• A request for toilets and cafes.
• Wanting something with height so that visitors know it's there.
• The beach becomes packed on a sunny day.
• There is an existing charette report created by Icecream Architecture that has valuable contributions previously collected from the community.
• Participants want to ensure they have something unique in Ardrossan. They don't want tocompete with what neighbouring towns have. For example there is already a large boat themed playpark in a neighbouring town. The splashpad was seen as ideal because it wa said that there wasn't yet one in Scotland.
Day Two: Wednesday 26th February 2020

On the second day of the workshop, the same format was followed with the addition of a presentation by the project's Landscape Architect Mike Hyatt. WAVEparticle (Peter McCaughey and Kate Holford) invited the attendees to mark dots and stars on the big map. Before Mike's presentation, which expanded on the information displays, those in attendance were also asked to introduce themselves to each other and say why they were interested in the development. Points raised were then discussed as a group. A number of attendees were signed up as volunteer members of the Ardrossan Community Development Trust through the process.
In general the South Beach site was seen as the preferred site, and this was reinforced by the gold stars still visible from the previous day's workshop. The majority of the ideas generated during the discussions were in relation to this site option.
Below is a summary of the attendees who introduced themselves, general suggestions, and the ideas that were generated for South Beach:

Attendees:
The guest list was kept at the door of the venue and should be available from ACDT.
Michael (ACDT): Introduced the role of the trust. Encouraged those in the room to become part of the trust so as to solidify investment in local decision-making. Mentioned past successful campaign to keep the Arran ferry running from Ardrossan.
Linda & Doug McMillan: Run Boxing Club at St John Church on a voluntary basis, which has been running for the past year. It is intended to give children and teenagers (mixed) a place to exercise and belong off the streets, while promoting anti-bullying, fitness, discipline, and community. They have 40-45 attendees each week. They are not externally funded and are looking for their own venue. There is an absence of children's activities in Ardrossan, such as outdoor exercise kit or circuits, etc. à It was suggested that their space be visited as a follow-up to this workshop. Contact details were gathered on the WAVEparticle sign-in sheet.
Colin McIntyre(sp?): Member of Ardrossan Castle Heritage Society (2012 onwards). The site also includes a church, an old play park not well used by the community, and a monument. Current development ideas for the Castle Hill site include: A feasibility study into the building of a Tourism Centre on Castle Hill (meeting on 10th March planned); lighting up the castle; murals on the route up to the castle, involving local schools; and, connecting the town's points of interest with the Castle as a key part of this (a focus for many people). Helen: Works in the workshop venue for mental health charity 'Penumbra', supporting teenagers suffering from self-harm, often from lack of self-esteem and body image issues. This is for across North Ayrshire. à Suggested that encouraging an understanding of the body's strength rather than image would be beneficial in a play park/exercise space.
Sharon: Ex-art teacher and long term Ardrossan resident – previously taught at Ardrossan Academy – and Member of Ardrossan Castle Heritage Society. She said that Elm Park & Central Avenue seem good ideas for drawing people into the town. For South Beach suggested sign posting would be essential., and she would like to see natural materials and reference to the castle and the sea, no matter where the park ends up.
Lou: (Signed up to volunteer for ACDT previous day) New resident since September. Lou agreed that she would like to see nautical themes and natural products used, which are environmentally friendly and durable.
Ray: (Signed up to volunteer for ACDT previous day; Lou's partner). Worked with Job Centre Plus in Birmingham – people with disabilities and barriers to work e.g. ex-addicts and those with mental health issues. Ray suggested that local supermarkets and large businesses could be approached for corporate social responsibility funding and promotions; and, that it could be written into agreements with contractors that they must employ local people or apprentices to encourage local investment.
Martin: Local resident – became volunteer for ACDT during workshop.
General Ideas and Suggestions:
It was suggested that Eglington Park adventure playground is a good existing example of a successful local park, because of use of natural materials and sense of adventure. Additionally, Largs play park on the beach front was mentioned numerous times, because of its integration with the walkway, the attractive festoon lighting, and the suitability for all age ranges.
Additional ideas brought up were space for bouldering or climbing, and energy generation through activities such as exercise kits (wind power in winter?).
It was suggested that the Facebook group 'Memories of Ardrossan' should be joined to source historical images of the area (has 4k+ members).
Ideas for South Beach Site (generally seen as favourite option):
• The park must be inclusive and accessible to all – local demand from organisations working with those with additional support needs.
• "Play Along the Promenade" – open space rather than a fenced-off area Weaving the play park into the bigger area, allowing dog walking
• Sandcastle activities
o E.g. work with vantage point of Ardrossan Castle
o Impermanent and interactive
o Amanda: Sandcastle Castle Building Competition – currently applying for funding to run this in Ardrossan. Could this coincide or be part of a South Beach park? (Event-based design?) Viewfinder (example of past WAVEparticle and Mike Hyatt collaboration) – could be moulded into resembling a ship's turret.
• Permanent/impermanent structures on the beach:
o There was a discussion around the long-standing rules regarding permanent structures on the waterfront. Colin (see above) stated that he would protest any building of permanent "bricks-and-mortar" structures. (A wooden hut would not be regarded as permanent).
o Storage – e.g. shipping container to allow play equipment to be protected in the winter.
o Beach toilets are for sale – hoping for a coffee shop to be attached to renovation (this is not reliable info).
o Beach huts for shelter or businesses – only license currently allowed for the beach front is the ice cream van. Previous attempts to apply for business licenses have been rejected – including a coffee shop and a hamburger van
• Overnight parking for people who have come a night early for the ferry to Arran. Parking is seen
as a key issue for the South Beach site.
• Signposting from both rail stations – could be festoon lighting along road to illuminate route (e.g. Largs)
• Sculptures in sand to make South Beach a destination – e.g. Anthony Gormley
• Extending marina (soon to be developed into the biggest marina on the West Coast of Scotland)
o How can the visitors to the moorings on the North Beach side of Ardrossan be encouraged to visit the South Beach?
Engagement Day Feedback Video



As a result of our Community Engagement Day held at Ardrossan South Beach on 14th August, we have put together a short video that details the event and the feedback we received and how we are going to use this feedback in order to improve our local community.
Your Town, Your Voice, Your Vote
Become a member of the Adrossan Community Development Trust Today
Follow our Social Media accounts and join the conversation about your local area.
Do you have questions about this project?
Contact us with any questions, suggestions or project queries
Keep up to date with all of the exciting Community Development Trust project news, developments and plans for Ardrossan.