Ardrossan Community Development Trust Steering Group was formed to create a Trust to engage in activities that benefit and support the community of Ardrossan, once formed the ACDT will make every effort to attract funding to resource local projects and activities and administer those funds in accordance with the constitution of ACDT. The Trust will work towards increasing opportunities, endeavour to improve the physical environment of the town, attract more visitors and revive the sense of pride in the town.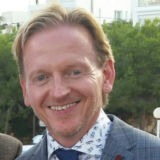 Scott Mould
Chairperson ACDT
Scott moved from Glasgow to Ardrossan in the early noughties and immediately made it his home.
With a lifetimes experience in retail management, an entrepreneur and experience in marketing Scott set up two local businesses. Most recently utilising his skills within a media & marketing role with a local Housing Association and Operations Manager for one of the Association's local charities.
Since arriving in Ardrossan and driven by the Towns beauty and opportunity for development, Scott has been involved in local community action; initially Ardrossan Town Centre Initiative and most recently working with a group of local community activists to form and become Chairperson of Ardrossan's first Community Development Trust, as well as a Trustee of ACSH.
A former Director and Coach at a former local Community Interest Company gym promoting fitness, Scott is now working with the Trust to ensure inclusive fitness is included in Ardrossan's future and takes leadership in the delivery of the ACSH Fitness Centre and in growing and developing its long term presence for the Town and its residents.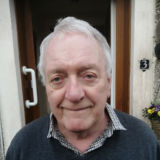 Michael McCulloch
Director
Having lived in Ardrossan all of his life, Michael has spent the last 2 years in Saltcoats.
Michael spent all his childhood and early adulthood in Princes St, right in the heart of the Town, with South Beach, down the "inches" and Ardrossan harbour as his playgrounds and remembers Ardrossan as a busy place "full of life" and a great place to live. He was educated in Ardrossan and remembers the walk to and from St Peters in all weathers, with great fondness.
Having served his apprenticeship in engineering with ICI in Stevenston, Michael went on to work in many engineering projects at home and away and spent 2 enjoyable periods at Ardrossan shipyard. Following this Michael expanded his career into Social Services and spent many years working in, and retiring from Elderly Services in the local area.
Michael has always been involved in local groups and issues of importance and was involved in the successful campaign to keep the Arran Ferry sailing from Ardrossan. Having a great interest in local history he is a trustee of the Castle Heritage Society working to promote the Town's historic castle and graveyard. A founding member of the Ardrossan Town Centre initiative which evolved into the ACDT.
With a great love for Ardrossan and its people, Michael is an asset to the Trust and works with the community to deliver projects that will secure Ardrossan's future with a sympathetic nod to its past, and ensuring a Town that the next generation can be proud of.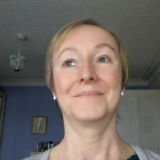 Christine Powell
Director
Christine has lived most of her life in Ardrossan, aside from a short period in Saltcoats and worked in Saltcoats Jobcentre for 35 years from the age of 17 and left after a period of critical illness.
Christine is now a training manager working to train people in ASN childcare and has helped create several local companies to assist the local economy. Christine and her husband set up home back in Ardrossan and created the NHW for the area and then progressed into a Resident and Tenants Association.
She joined the ACDT after it evolved from the Ardrossan Town Centre Initiative, managed by a volunteer committee with a new vision for the Town driven by the wishes of the people who live and work in Ardrossan.
Christine's family grew up, were educated and work in Ardrossan. She is passionate about her Town and wants it to be a happy place for the next generations, to come, live and grow.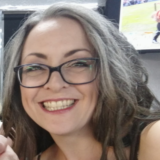 Amanda has lived in Ardrossan for most of her life, having grown up in Paisley. Despite moving here as a teenager, she has fond childhood memories of the town and South Beach, having visited regularly to see her grandparents who lived here. She still works in Paisley, as a lecturer in Psychology at University of the West of Scotland.
Amanda is a founding member and Trustee of Ardrossan Castle Heritage Society. She has been the Secretary for nearly a decade. It is hard to pin down what Amanda is most proud of about the work of the Castle group….winning the competition to become a National Hidden Gem of Scotland? Being the first group in the country to receive Our Place 2 National Lottery funding for 3-years of the highly successful Ardrossan Castle Carnival? Hosting the first archaeological investigation in 100 years inside the castle? Watching young members' faces as they uncovered the writing on grave markers in the Church never seen before, or uncovering the first known sighting of the Parish Church floor in history? All of the above and more, definitely!!
It is Amanda's dream to see the town thriving as a positive tourist destination, bringing jobs and industry to the town. She particularly wants to see more employment opportunities for young people and those who want to work close to home. Some of the projects she is looking forward to delivering for Ardrossan include the Sustrans Cycle Network improvement programme (Ardrossan Connections) and the proposed Ardrossan Castle Heritage Hub study which aims to develop a plan for a small visitor building near the Castle to help develop the site as a visitor destination.
Your Town, Your Voice, Your Vote
Become a member of the Adrossan Community Development Trust Today
Follow our Social Media accounts and join the conversation about your local area.