South Beach Wheelers Project.
On Wednesday 29th June 2022 residents of the Crossreach care home, South Beach House, benefited from the use of the disability wheeler and hippocampe, provided by North Ayrshire Council and managed by Ardrossan Community Development Trust from a temporary container on South Beach promenade in Ardrossan.  The devices allow access onto the beach and into the water for those with disabilities and will be available all year round.  Please keep an eye on the Trusts Facebook page and website for details, or better still, sign up for a newsletter at the bottom of this page.
Events on the day were celebrating the first use of the devices on the beach and were filmed by North Ayrshire Council.  Two directors of the Trust; Michael McCulloch and Christine Powell were also in attendance celebrating the first official use by members of the public.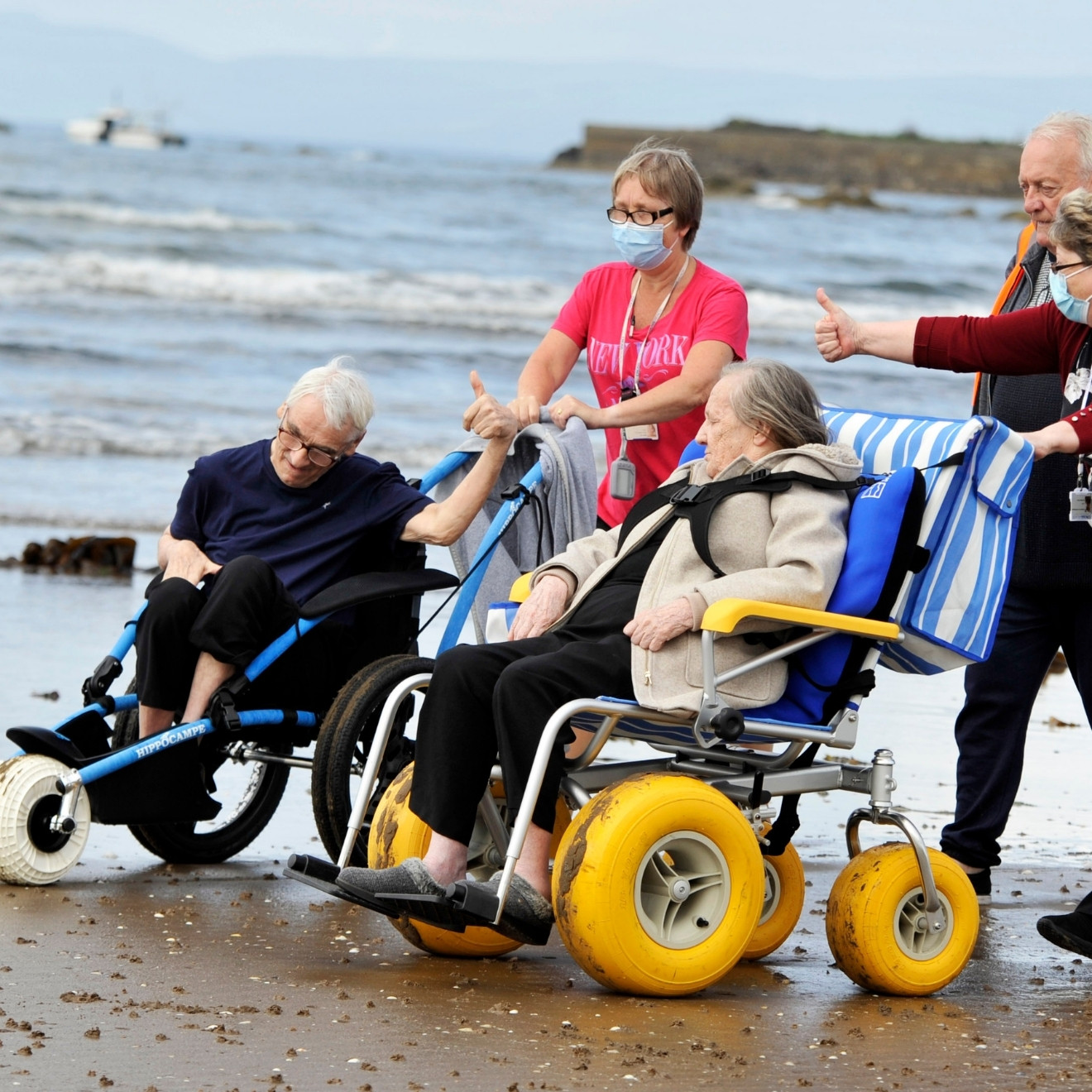 Michael McCulloch stated: 

"As we move into summer there will be a staff member working from the container next to South Beach toilet block from Wednesday to Sunday to manage access to and the free use of deckchairs and the disability wheelers".

 

 

The project is progressing well with the pre-construction activities The wheeler and hippocampe devices need to be pre-booked to avoid disappointment. Booking is easy and can be actioned in any of the following 3 ways: (i) In person either at the South Beach container or the ACDT offices at the Frank Seeney Centre on Glasgow Street; (ii) Calling ACDT staff on 01294-608162 or 07341-320584 or (iii) By using the booking system on the ACDT website by clicking the button below.
Please be aware that there may be times due to staffing issues when the project is not open.
ACDT plan on these being available from June 2023 between the hours of 11am & 6pm.
Christine Powell of ACDT commented

"It was great to see the new resources being rolled out. Fingers crossed for many more warm summer days where the community can fully benefit from the provision of deckchairs and wheelers on Ardrossan's amazing promenade

"

 

 

 
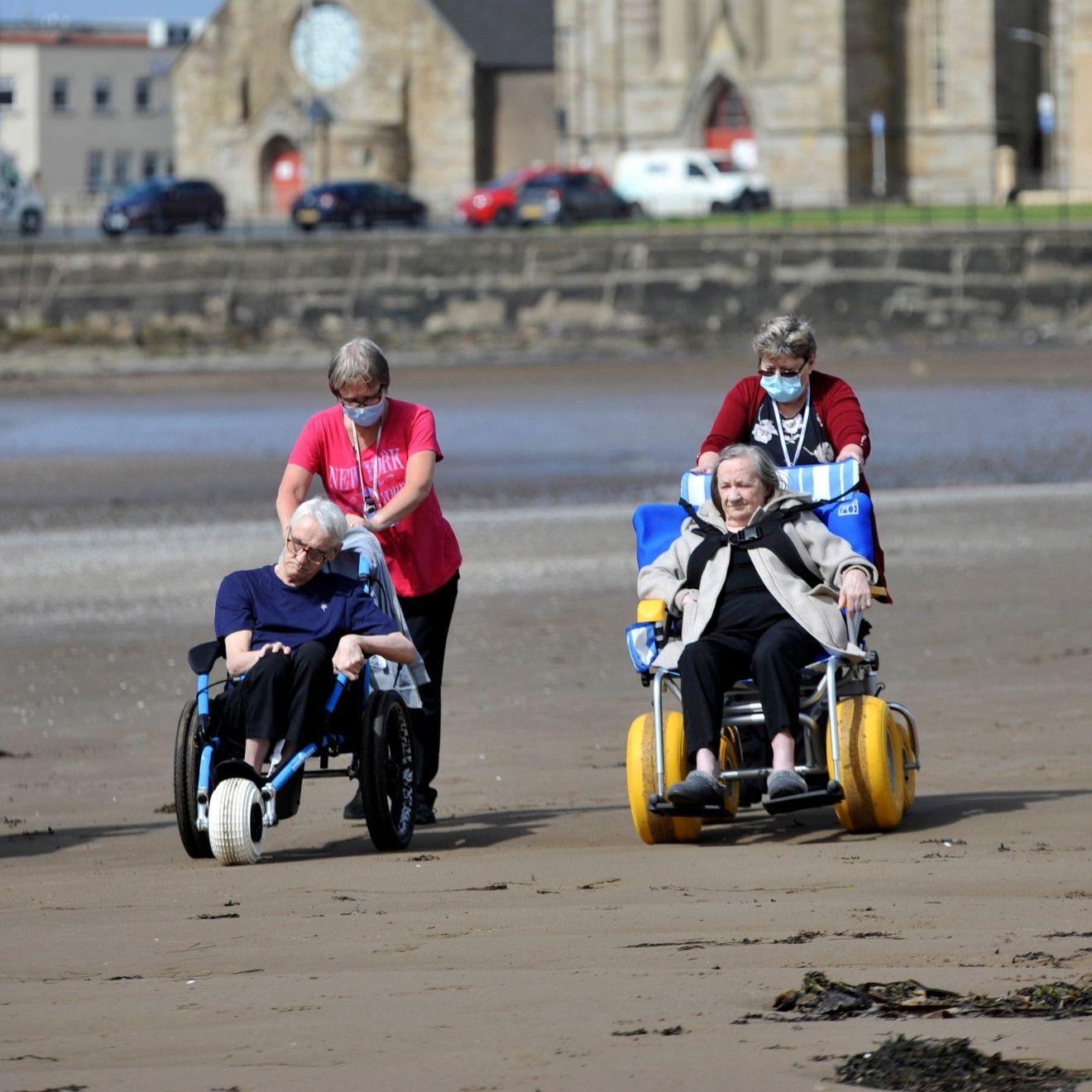 Follow our Social Media accounts and join the conversation about your local area.
Keep up to date with all of the exciting Community Development Trust project news, developments and plans for Ardrossan.