Ardrossan Connections Update
Throughout the past few months, the Ardrossan Connections team have been working on analysing the comments and feedback received from the community and access groups to adapt the concept design. The team have put time into testing what could work to address the community's comments on the initial draft design.
We are really looking forward to presenting the concept design to the community. We are still working on this process, and plan to present the updated designs to the community in October or November. We will keep you updated and let you know when we can confirm the dates for when the community can view the updated concept design.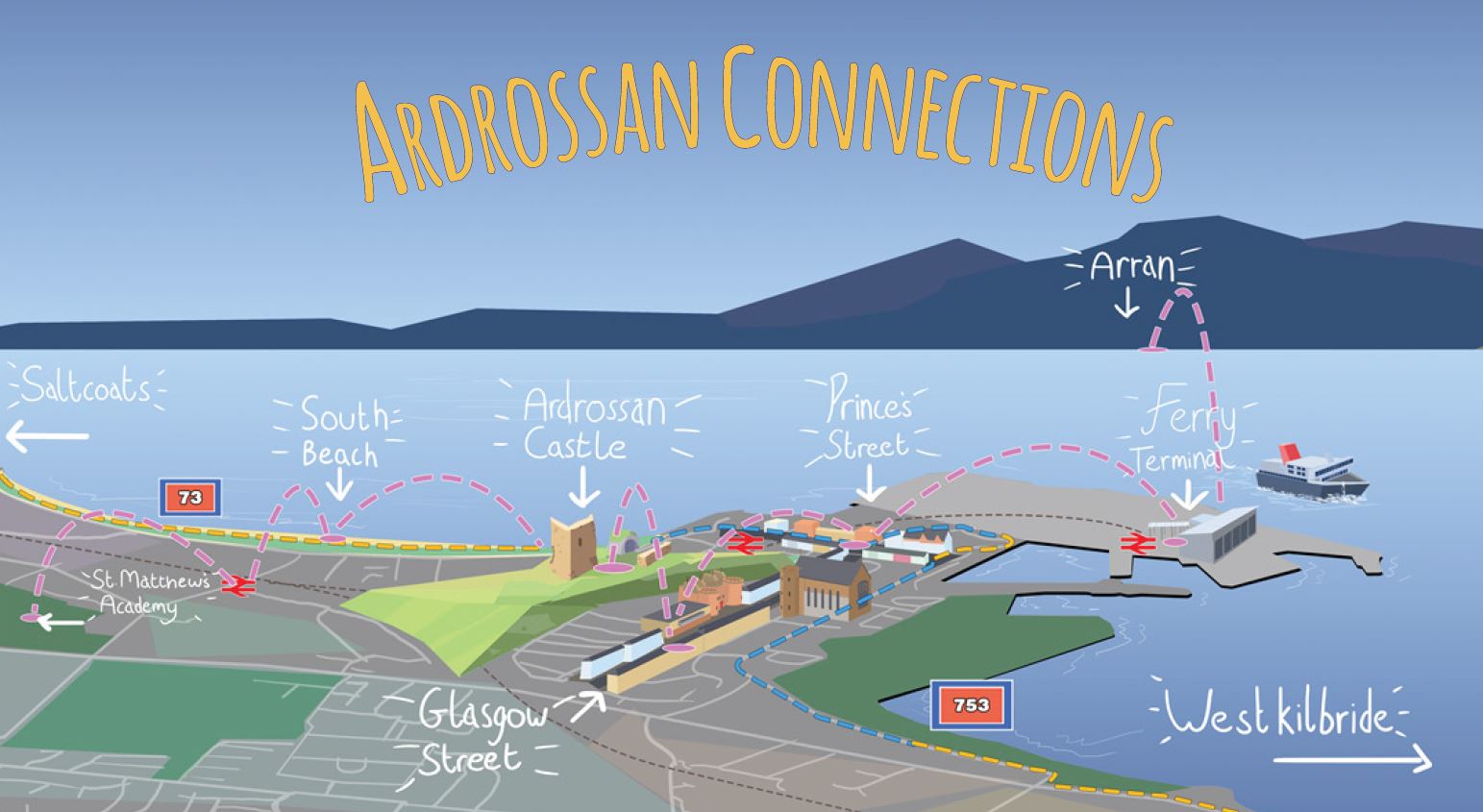 At the end of June we asked you to vote for your favourite temporary measure or quick win that you would like to see in Ardrossan. These are small changes that can be delivered quickly, that aim to make positive visual changes to the streetscape whilst the designs continue to develop towards delivery. Thank you to so many of you for taking part in the vote to choose your favourite quick win! We had 33 responses to the poll and the results were as follows: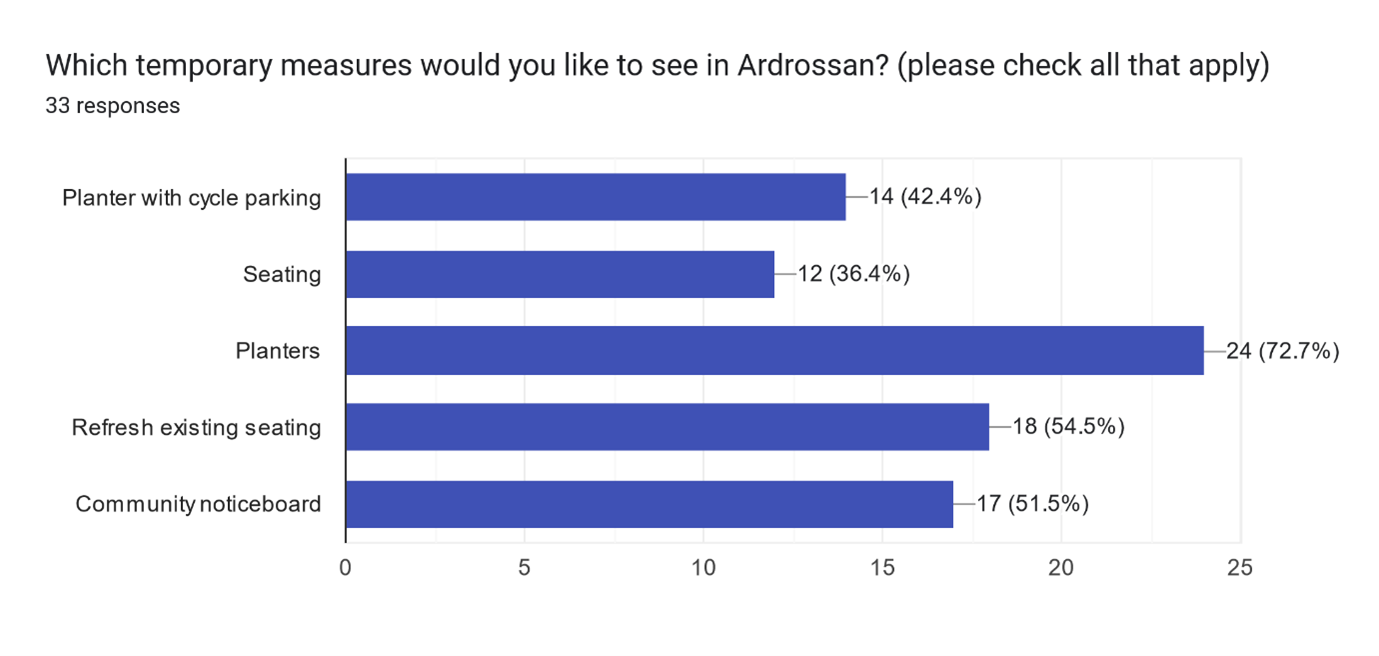 If you have any questions about the Ardrossan Connections project then please contact the project team at Sustrans.
Follow our Social Media accounts and join the conversation about your local area.
Check Out The Ardrossan Connections Project Page
Through a collaborative design process, Ardrossan Connections aims to inspire, empower and support the community, stakeholders and local council to enhance the Network for walking, cycling and wheeling, and support the development of a more accessible, safe and welcoming centre of Ardrossan for residents, visitors and local businesses.