"Great news…….following initial planning approval granted on January 2022 to refurbish and extend the existing toilet block on South Beach, the Trust, along with their appointed design team established that demolishing the toilet block and rebuilding would provide a more efficient building in the longer term and would be cost neutral.
Following investigation and discussions a further application was submitted to NAC and planning approval was granted on the 31st of August.
The new build will also allow us to create a more energy efficient building, including possible under floor heating saving internal space. Photovoltaic Panels (PV panels) to harvest solar energy from the sun to be converted into electrical energy to be used within the building. An Air Source Heat Pump that extracts airs from the outside and uses electricity to compress the air and release it at a higher temperature internally. Dependent on what type of pump is utilised, this can be used for both heating, cooling and hot water supply.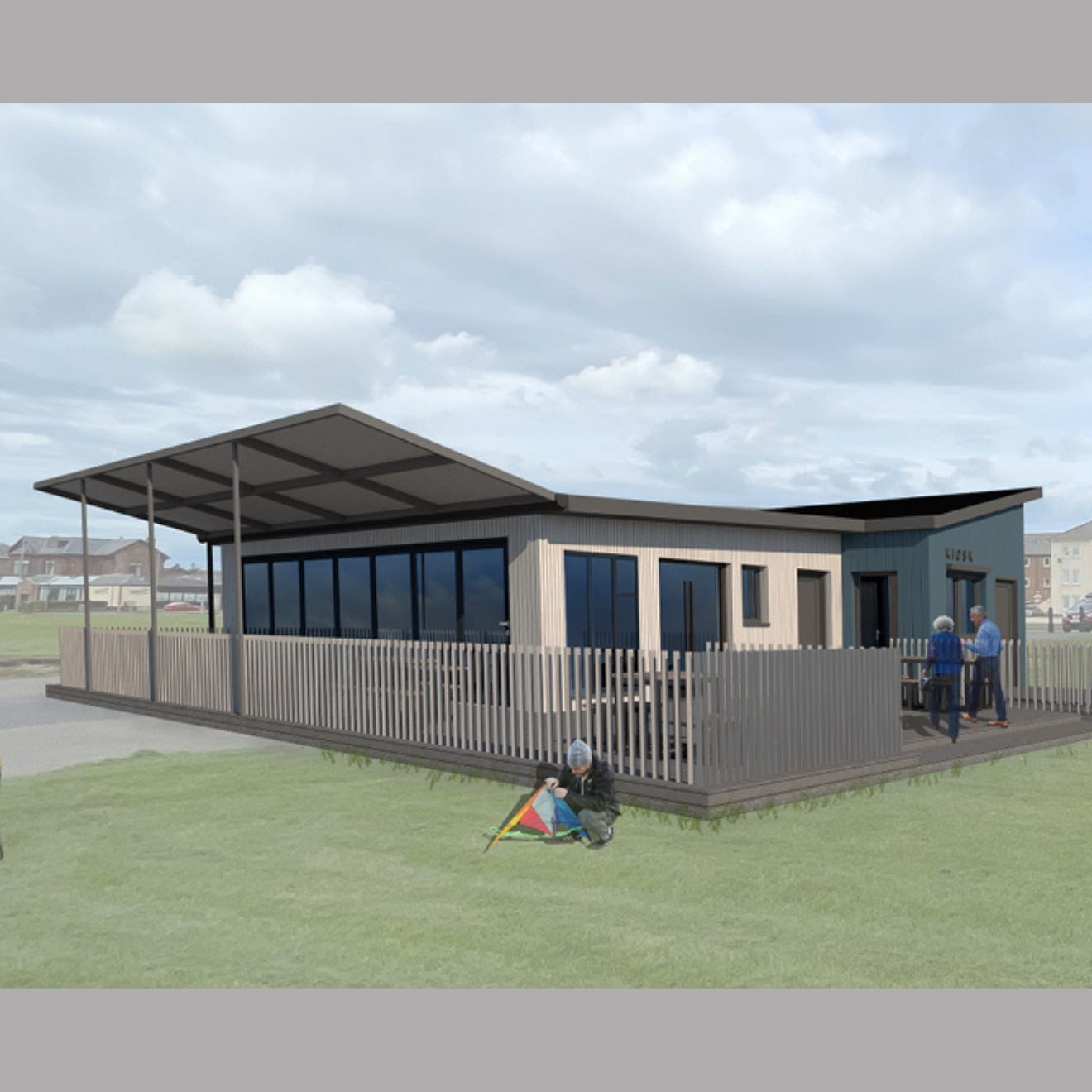 Artists Impression of The Prposed Cafe and Outdoor Seating Area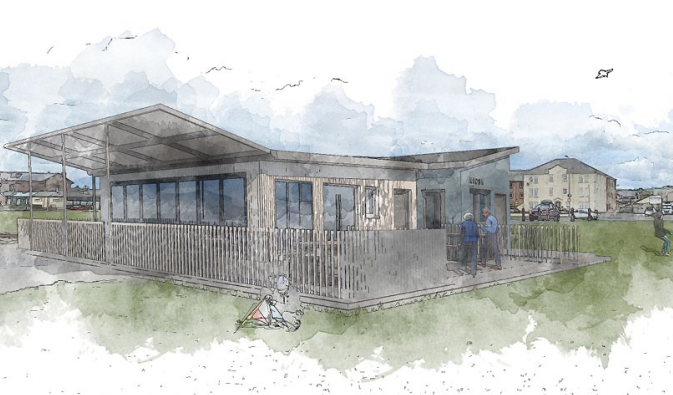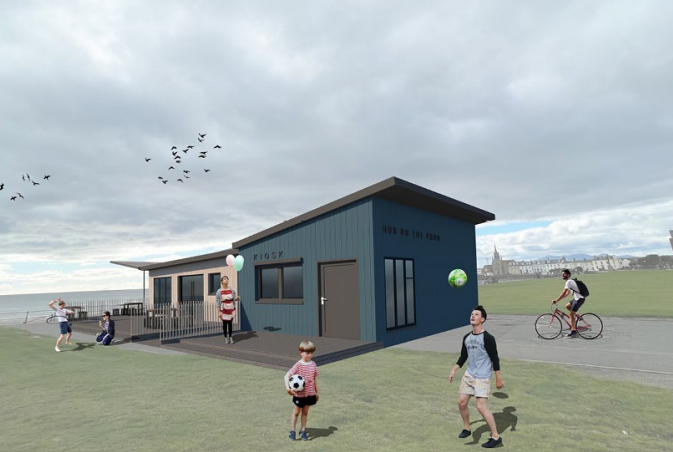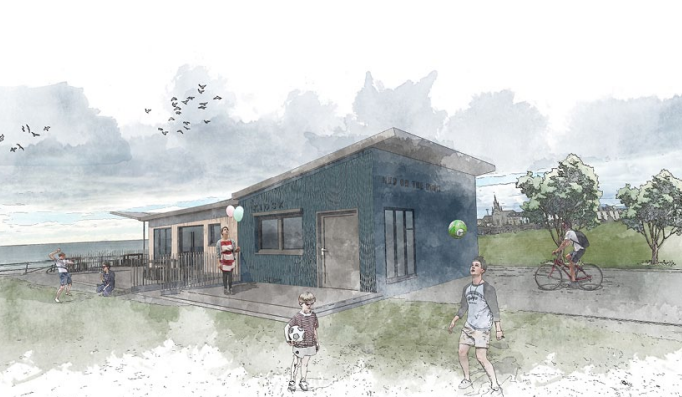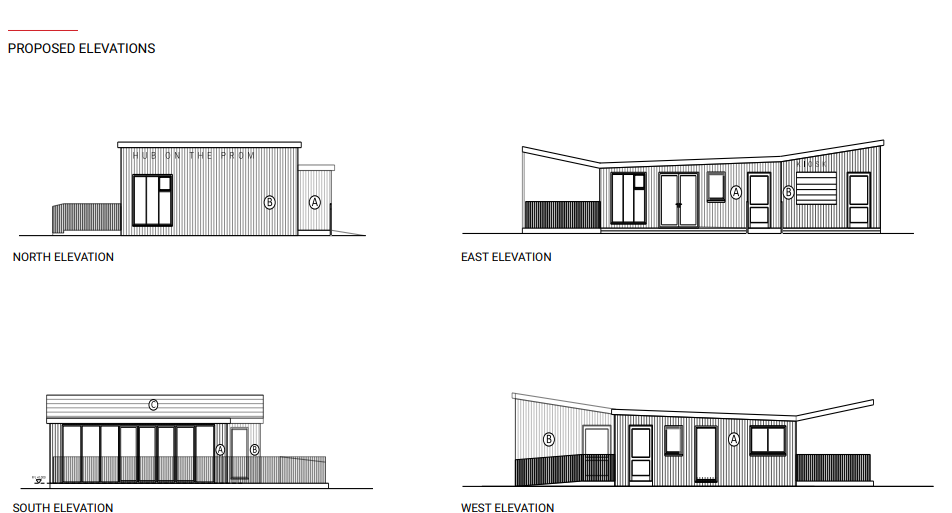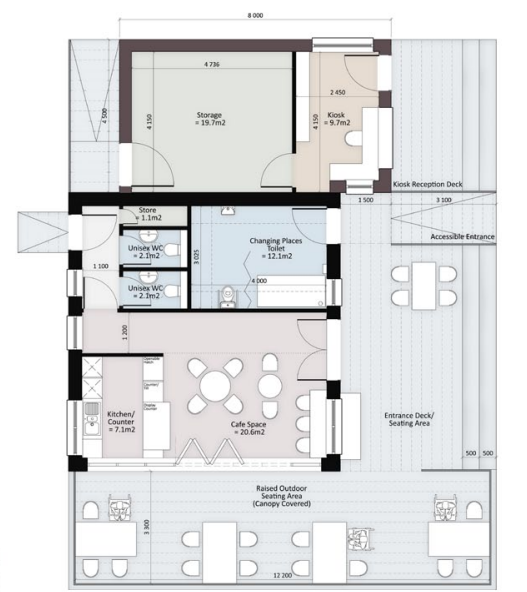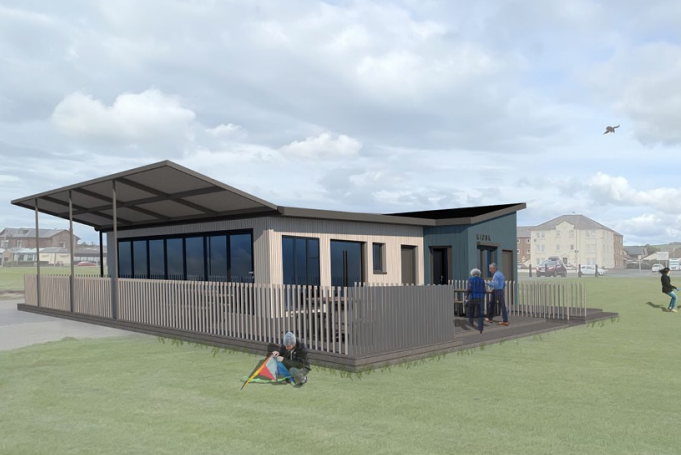 This Hub will include a much-needed Café on the promenade, giving visitors a place to relax and meet others. The café will have both internal and external seating areas with a canopy. The Hub will also include a service store for the Wheeler/ Deckchair project and for Crazy Golf and toilets including a changing places toilet that will have a hoist in situ.
The Trustees are really excited about the future of the promenade and see the Hub as the focal point of all that will be in place, the new planning permission allows for a modern eco-friendly building to be put in place that will serve the community for decades to come.
Follow our Social Media accounts and join the conversation about your local area.
Keep up to date with all of the exciting Community Development Trust project news, developments and plans for Ardrossan.