North Ayrshire Council with CMAL/Calmac/Peel Ports Group and Transport Scotland are developing the Ardrossan Ferry Terminal Marine & Landside facilites to support ferry services to Arran and Kintyre.
The proposal is to replace the existng Ferry Terminal Building, upgrade the marshalling areas and car parks together with the public realm and connectons to the rail staton and town centre and including a revised berth and new linkspan. The design proposals set out the design requirements for a Design & Build Contract that will deliver the new terminal, marshalling, parking and berthing arrangements.
Consultation on this stage of the proposals involved a combinaton of drop-in events, on-line consultaton and provision of an informaton pack at Brodick and Ardrossan libraries and the Council offices. Earlier consultation feedback and informaton shared by the Arran Ferry Commitee on 'Lessons Learnt' and the review workshop organised following the Brodick Ferry Terminal opening were considered during the design development.
The consultaton was well supported (events/online) with 126 writen responses providing commentary and advice on the design proposals. The comments were all logged and categorized under the key issues or questons within 59 topics.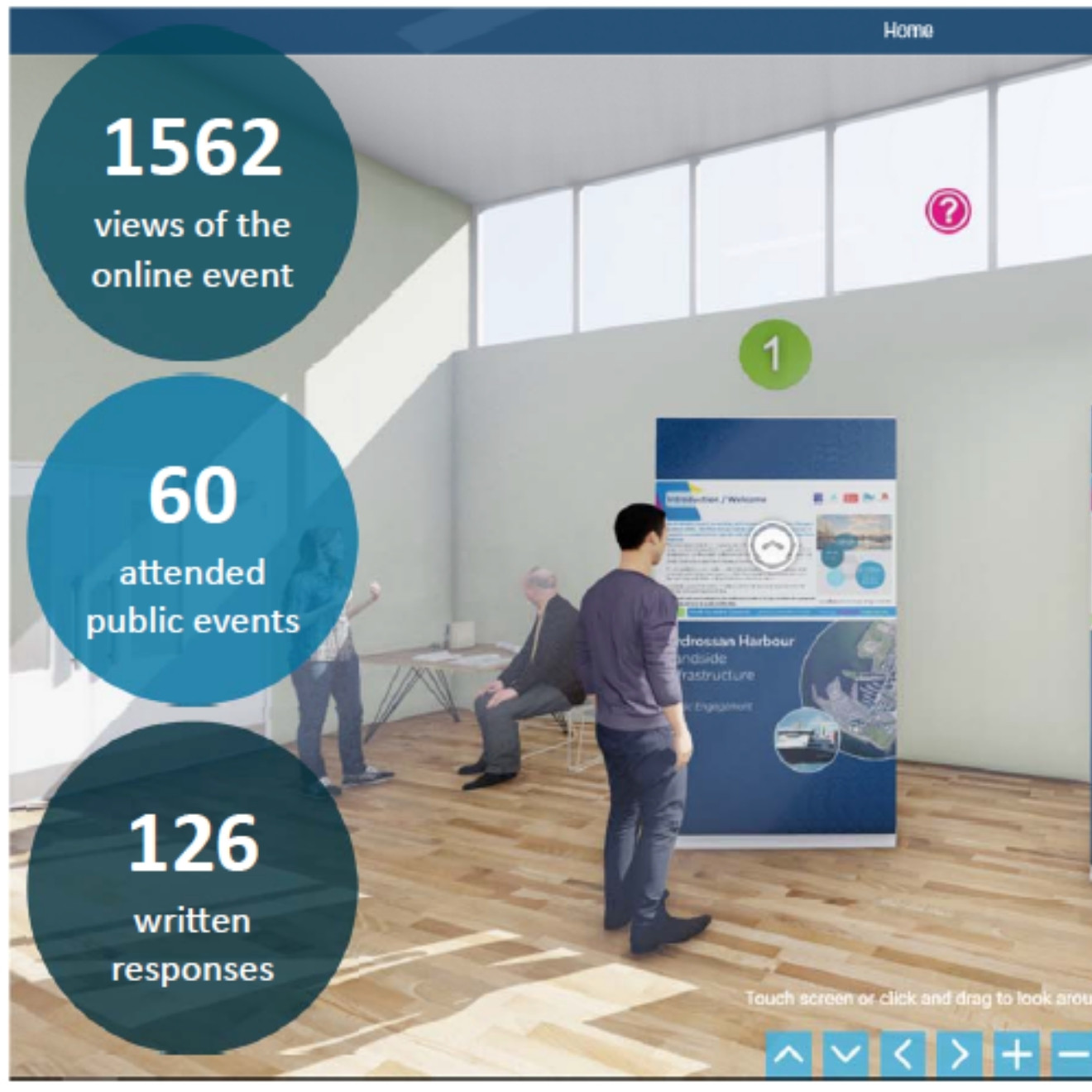 NAC in conjunction with a number of project partners are developing Ardrossan Ferry Terminal Marine & Landside facilites to support ferry services to Arran and Kintyre. The project involves investment in a new ferry terminal building.

The project is being advanced by a multi-partnered Client Group (Transport Scotland/ CMAL/ Calmac/ Peel Ports Group/ Arran Ferry Committee and North Ayrshire Council). The various client parties have differing roles and responsibilities with North Ayrshire Council leading on the Terminal Building and external parking and marshalling arrangements.
The proposal is to replace the existing Ferry Terminal Building and upgrade the existing marshalling and assembly areas and car parks. Upgrading includes external public realm, operational areas and pedestrian/cycle connections to the rail station and town centre.
The Consultation Events in March/April 2022 and virtual consultation (online) focussed on the key element of the Terminal Building and External Public Realm.
Consultation & Engagement
North Ayrshire Council (NAC) have pre-Covid organised engagement around a range of stakeholder groups at public meetings, event-exhibitions, and drop-in events. Events on the initial concept were previously held in Ardrossan and Brodick. To facilitate engagement at the present time NAC have organised a combination of Dropin
-Events (Ardrossan and Brodick) supplemented with online engagement.
NAC are keen to make the engagement exercise as inclusive as possible and enable people to make representation through various channels including meetings / emails / online survey and feedback. The engagement arrangements have been organised to allow the core issues to be aired, reviewed and wherever appropriate incorporated into the next design stages and /or contract documentation.
NAC has organised the engagement to ensure regular ferry users and local residents can review the proposals at local events and to have the same information online to allow occasional users and other interest groups / organisations to comment.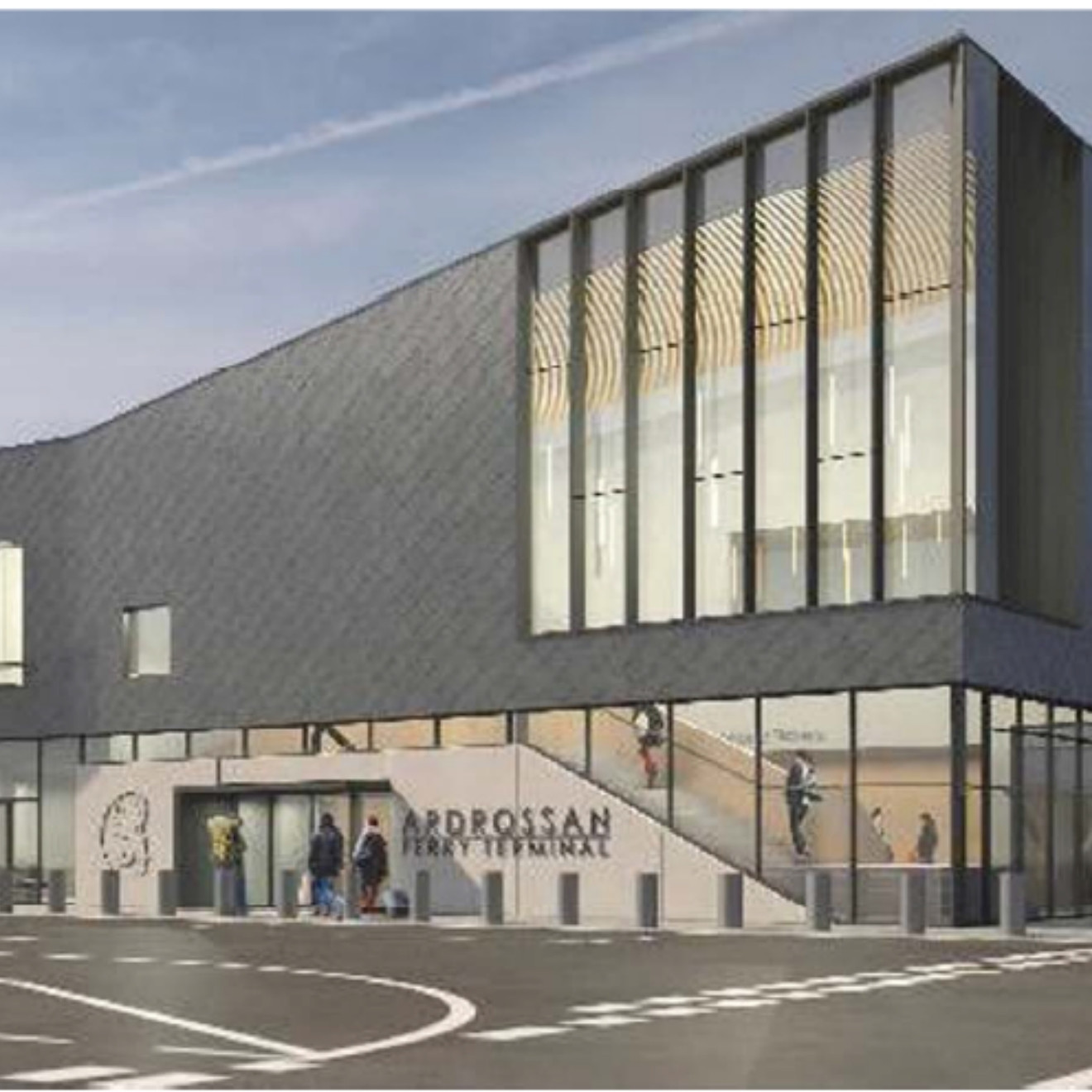 Online consultation (computer/tablet/phone) typically extends engagement (wider audience and allows some of the harder to reach consultees to participate (young people / carers / shift operators/ commuters etc) and encourages an additional level of uptake alongside the more traditional drop-in meeting/events.
Hard copies were left for public viewing at Cunninghame House, Brodick Library and Ardrossan Library. Direct community engagement included presentation to both Arran and Three Towns Locality Partnerships. Events were linked with a QR Code that allowed ready access and with web-links to partner (CMAL/ Calmac) websites.
Follow our Social Media accounts and join the conversation about your local area.
Keep up to date with all of the exciting Community Development Trust project news, developments and plans for Ardrossan.