At our community engagement day held at south beach on Saturday 14th August a number of concerns and questions were raised by Home Owners and Occupants of homes on the South Beach area and the immediate streets surrounding the proposed development site.
It was the intention of the ACDT to hold an additional event to discuss the questions raised. The venue and date for the original meeting was September 8th at the Frank Sweeney Centre in Ardrossan. Sadly, this event could not go ahead due to the organiser testing positive for COVID.
We have now rescheduled the meeting for 7pm on the 21st of September at The Frank Sweeney Centre in Ardrossan. The center can be accessed via the rear door which is situated on Hill Street.
Due to limited spaces we ask that only 1 member per household attend the meeting and if you are intending to come along please email Eddy Graham with your intention to do so. We also ask that you provide a contact telephone number on your email in the event that any other unforeseen circumstances prevent the event from going ahead.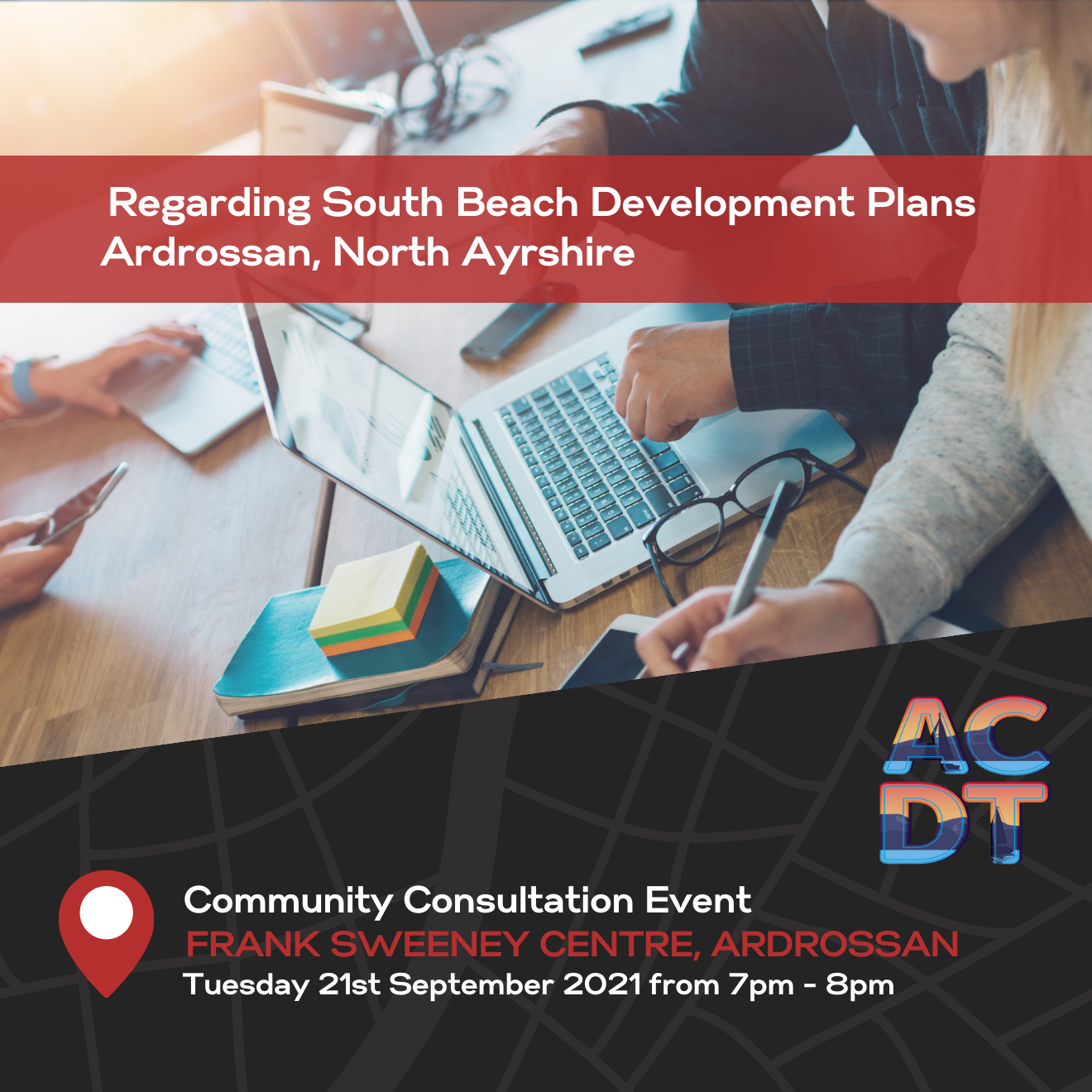 Follow our Social Media accounts and join the conversation about your local area.
Keep up to date with all of the exciting Community Development Trust project news, developments and plans for Ardrossan.