Playpark Development Update March 23
At present the promenade has a large Playpark which serves the users very well, it is a much-used facility. The development Trust having consulted the community were served with the task of providing further play facilities which were fully accessible.
The present Playpark will remain in place and will continue to be maintained by North Ayrshire Council, a new playpark will be situated right next to the present park and this will be fully accessible to those who are wheelchair ambient. A further playpark will be placed across the pathway and will be contained at the core of the hedged maze, it will contain equipment that will be suitable for the less abled.
We expect the Playparks to be in place by August 2023.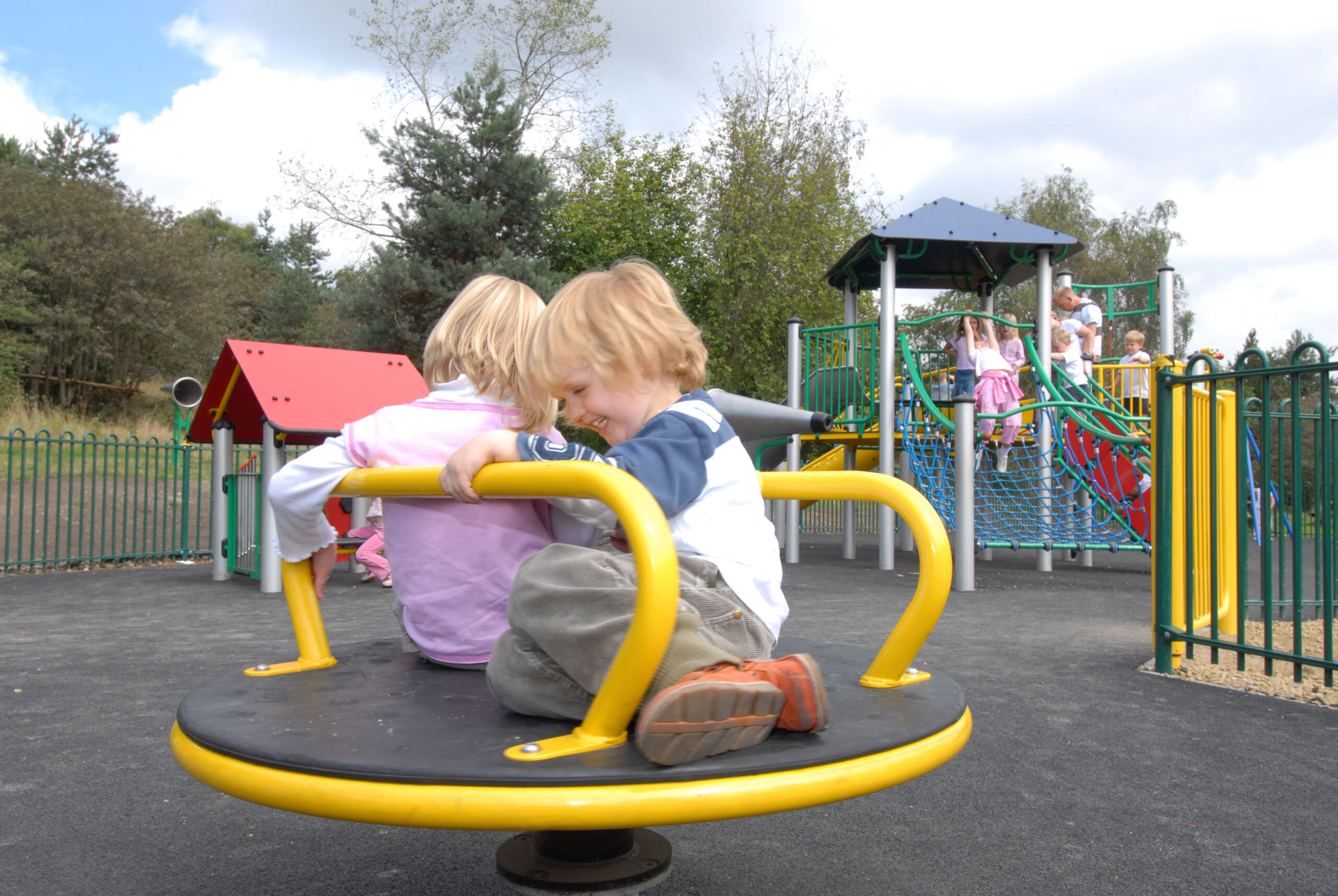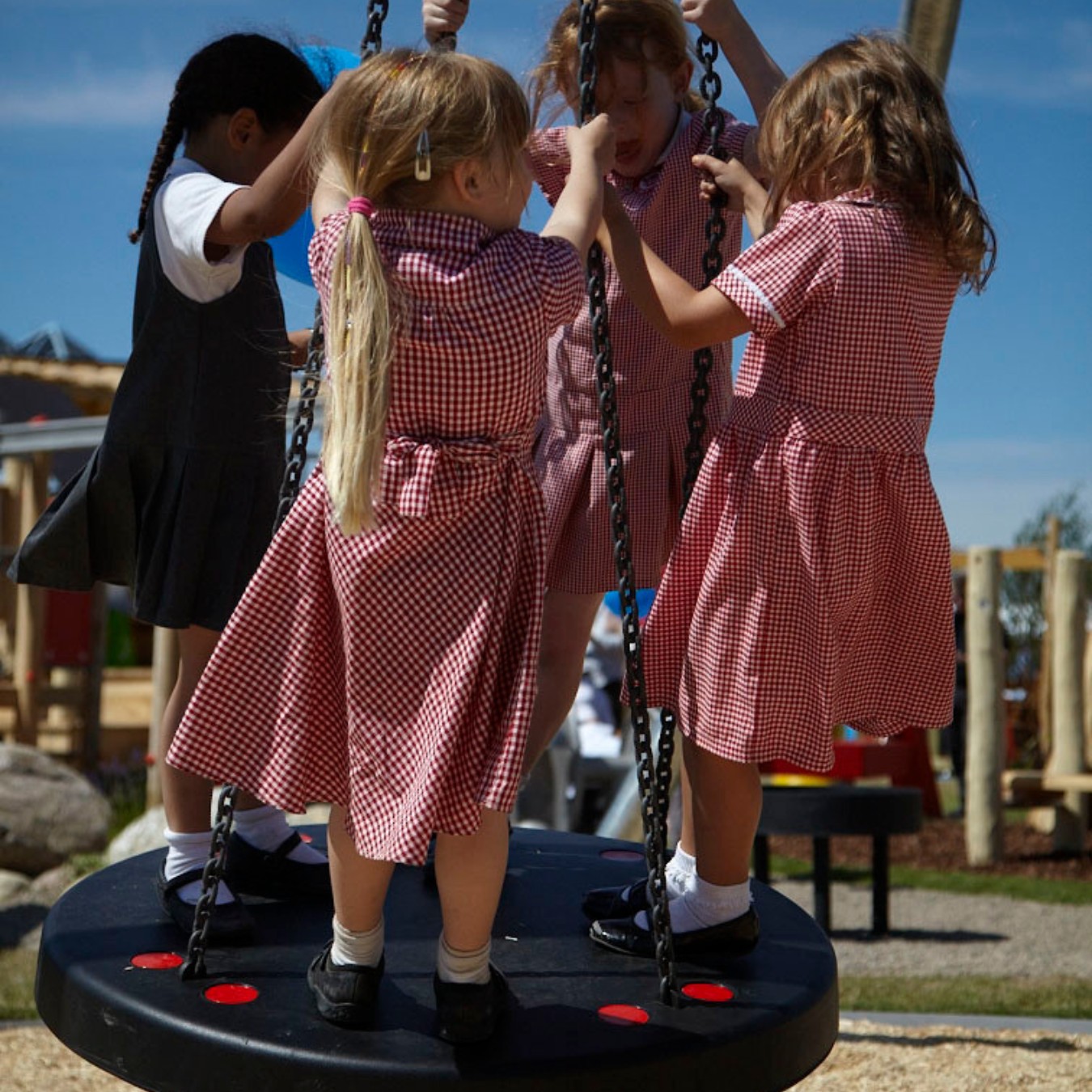 An exhilarating free form swing, on which up to five children can sit or stand. It can be used as a very dynamic piece of equipment or to give a more gentle motion for inclusive play for those less able. This rubber flat seat has our unique impact absorbing safety edge used around the whole seat. Also suitable for use by adults.
This unique seat is a fantastic alternative to a conventional swing seat and is very inclusive. It can be used in two ways, in a dynamic way by two or more children as an old fashioned boat swing, or, it can be supplied with special adjustable chains to become a seat that lays flat.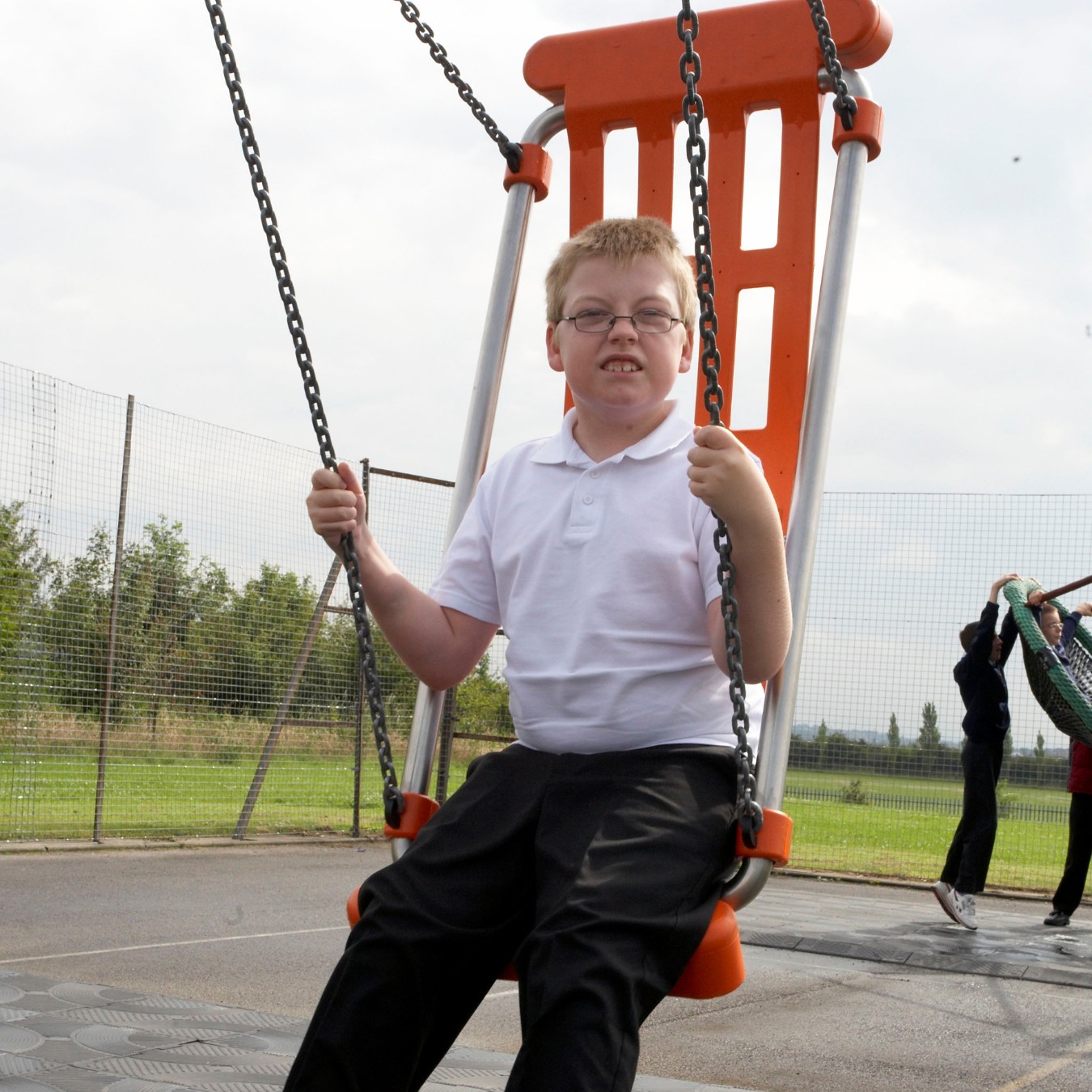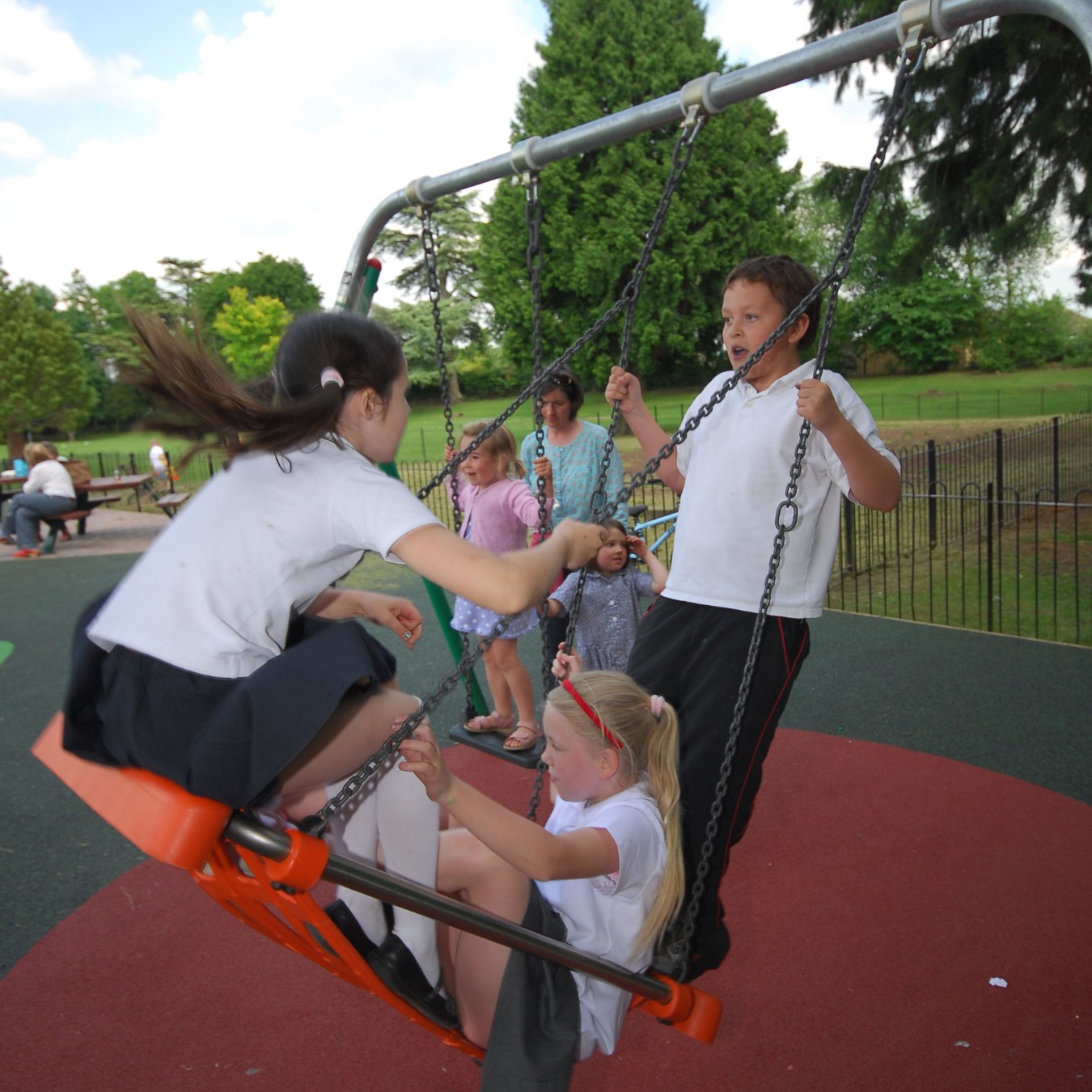 The wheelchair swing lets children and adults have an amazing experience on a swing whilst still in their wheelchair. The clamping system secures the wheelchair in place allowing for a superb experience.
Back to Back Roundabout:
designed to be Slightly higher at 420mm above the ground, making it more accessible for disabled children transferring from a wheelchair. A back-rest and side support frames help children with poor mobility to use it like a chair.
Inclusive Roundabout:
The rotating dish roundabout is one of the most popular inclusive playpark products, it can be used for very fast dynamic play. The rocking and rotating motion with good body support and security given by the dish shape, make it accessible to all. The angle of the dish and it's height make side transfer possible and minimise the lifting required by helpers.
Wheelchair Roundabout:
This inclusive wheelchair roundabout is designed to offer inclusivity, functionality and durability, without compromising on the fun that children and carers can enjoy, whilst experiencing the spinning motion together.
This inground roundabout has been designed to accept a centrally positioned wheelchair and is available in two configurations. The Inclusive Scooter version is fitted with a two-user seat and deck mounted scooter. Children can stand on the scooter and using their outer foot positioned over the perimeter deck plate, they can propel the roundabout with ease.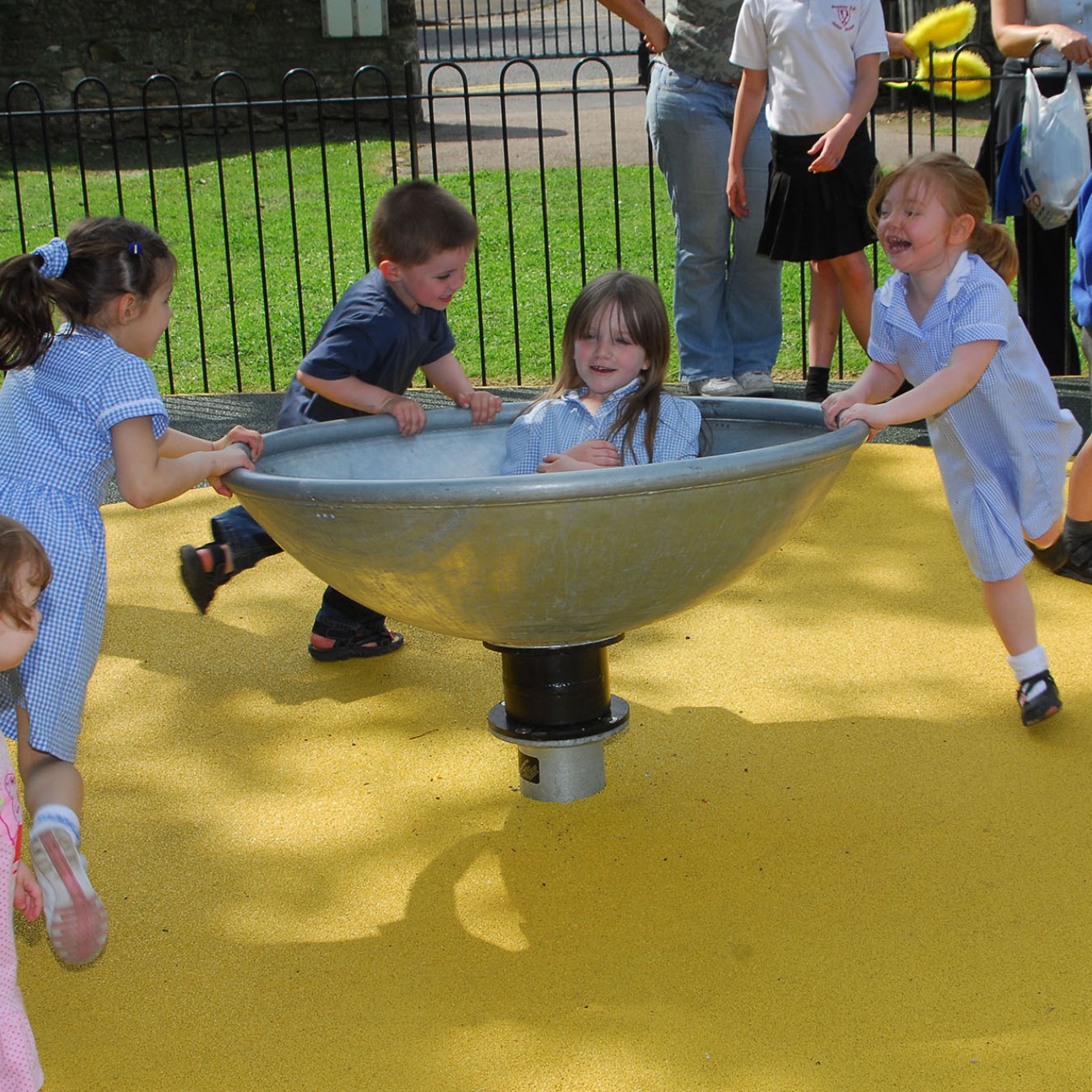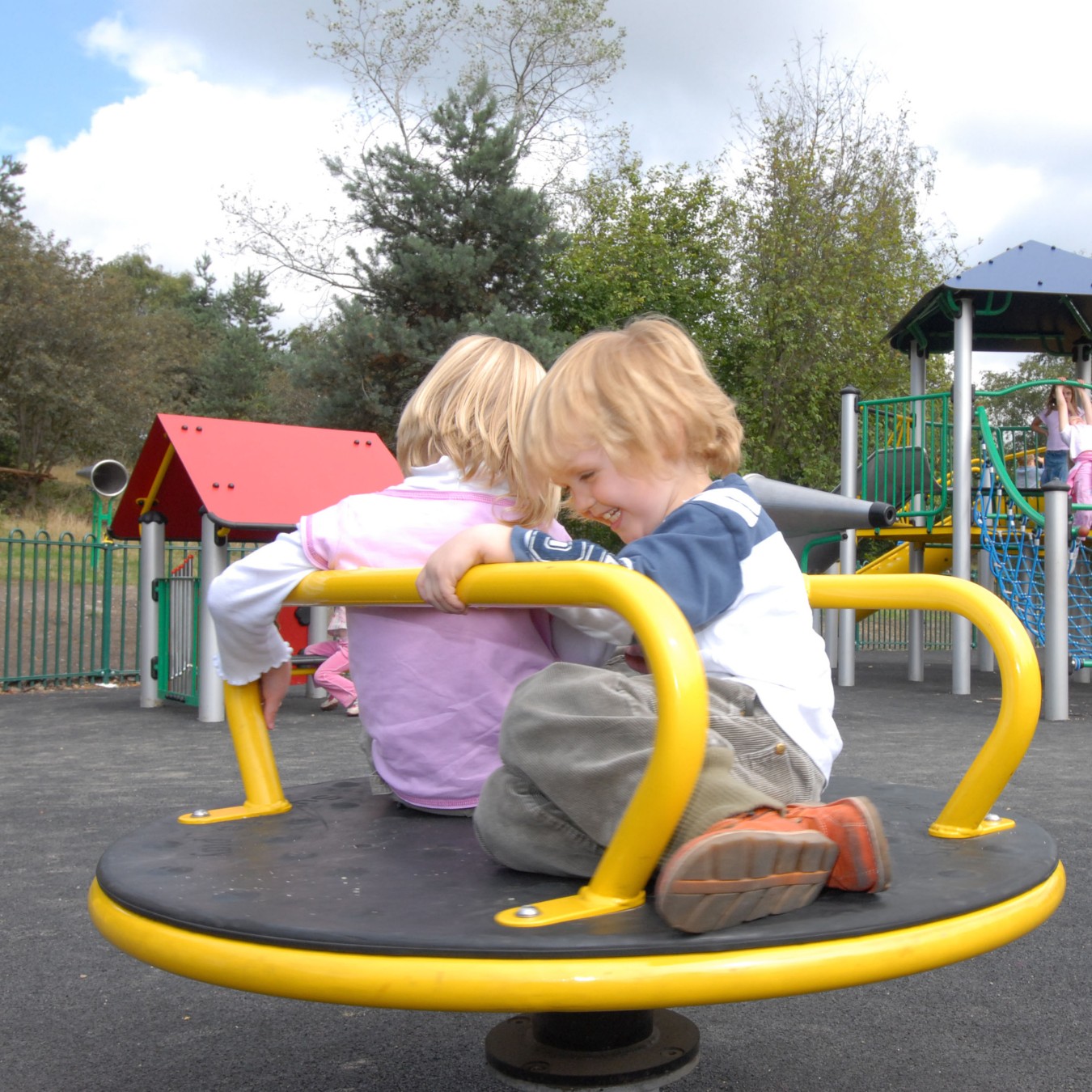 The "Rolli" Trampoline has been designed specifically for wheelchair users: sloping edge panels enable the surface level trampoline to be accessed safely and easily. The flexible trampoline surface allows gentle rocking and suspension regardless of the person's weight.
Fantastic fun, these trampolines are perfect for physical play and developing coordination. Trampolines allow children to engage in low impact, high intensity exercise, while also adding a sensory element to the playground; giving children a new sensation of flying through the air!
There are many beneftis of trampolining including strengthening of the skeletal system and Increasing bone mass, plus excercising without putting strain on arms and legs.
Follow our Social Media accounts and join the conversation about your local area.
Keep up to date with all of the exciting Community Development Trust project news, developments and plans for Ardrossan.